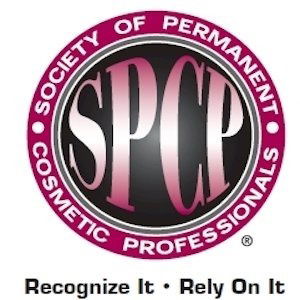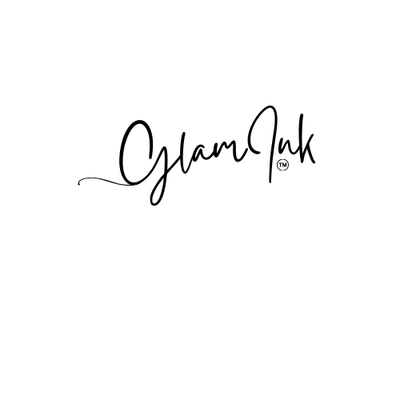 ABOUT GLAMINK™ & SOFIA MAFFIOLI SECRETS™

Certified Permanent Makeup Specialists for Individualized Care to Meet Individual Needs
Glam Ink is a one-stop shop for all your permanent makeup needs, founded in 2014 in Las Vegas by Sofia Maffioli, a powerhouse lady with extensive knowledge and experience in the beauty industry. Sofia is a forward-thinking businesswoman with a wealth of knowledge and experience in the beauty industry for more than a decade. Her extensive competence makes it a premier "permanent makeup" destination in Vegas.

At Glam Ink, our goal is to effortlessly help you enhance your look while also saving you time, money, and struggle by removing steps from your regular makeup process. Glamour Ink offers powder brows and natural lip blushing in Las Vegas using high-quality pigments and the most recent permanent makeup technology, specializing in the current trends in permanent makeup.
We only use the best permanent makeup pigments on the market today. Our pigments are safe, sterile, and manufactured with only the highest-quality components, all of which have been independently verified. In compliance with the Federal Food, Drug, and Cosmetic Act, our products are created in the United States and are certified for external application. We take great pride in the permanent makeup we apply to you and the service we deliver. We go above and beyond to provide the most outstanding results for you.

We appreciate your suggestions both before and during the service. It's easy for us to provide a welcoming and coordinative atmosphere at the salon. Get your natural strokes enhanced by professional touch. There is no better place to get your permanent makeup done than Glamour Ink. All of your treatment needs are met by our facility, which offers a variety of options employing the highest quality products, cutting-edge technology, and affordable pricing. We are offering excellent customer service in a comfortable and relaxed environment.

Look Incredible. Have Fun. Accomplish what you want & make an appointment at Glamour Ink for the best permanent makeup in Las Vegas.

Sofia has worked for years and has branded and Trademark her products Sofia Maffioli Secrets ™ and she has worked with top Labs and Manufacturers developing and working on skincare and supplements that will deliver results with high quality ingredients to make life simple just for you.

Currently she has branded and trademark GlamInk ™ a unique blend of permanent makeup Ink, supplies and more.... coming soon.


MEET SOFIA MAFFIOLI -PRESIDENT & CEO


Our expert permanent makeup artist Sofia Maffioli has mastered the art of custom blending to produce the exact shade, whether you want a soft and natural look or dramatic effects. Sofia is one of the best permanent makeup artists in the business. Reconstructive surgeons and specialists worldwide have referred her for her expertise in micro-pigmentation. With her unique approach and use of the best permanent makeup materials available, she has developed a strong reputation. From across the globe and in the United States, Sofia is known for her ability to provide natural-looking permanent makeup dependably.
Many celebrities and royalty who have entrusted their micro-pigmentation to her would say that her skill and dedication to her work have made her an industry leader. Sofia brings cutting-edge procedures, pigments, and equipment to Vegas. Sofia is a perfect choice if you want a professional and artistic touch.
Sofia is well aware of the challenges involved in making a final decision on a client. Starting with an assessment, she'll be able to help you with the rest. Her clients come to her for cosmetic tattooing because they demand the best and know she can offer the best. She'll help you bring out your best features, so you appear your best.
Sofia believes that permanent make-up, like tattooing, is a form of artistic expression. Knowing how to properly implant pigment into the skin is essential for a well-fitting and perfectly natural appearance. She also uses a topical anesthetic to ensure that each client is as comfortable as possible during their treatment.

WHAT CAN I EXPECT?

Free Consultation
A consultation is the first step in any permanent makeup or restoration process. Aside from that, the price of each new permanent makeup process includes multiple sessions and aftercare items. We place a high value on client-artist communication, and we'll work together to answer all of your worries related to permanent makeup services in Las Vegas.
The Finest Pigments & Tools
Glamour Ink uses premium pigments and tools. We are committed to providing our clients with the greatest products and pigments possible, and we sincerely care about making you look and feel your best. Our tools are never reused because our primary concern is the safety of our clients.
Experienced And Modern
We're proud to offer top-notch permanent makeup using the most up-to-date methods and treatments. For those of you who have ever wished you could wake up with that no-makeup look, you will need a more modern answer. We provide our clients with the best permanent makeup methods available, resulting in the best possible outcomes.

GlamInk Mission:

To create the greatest appearance for each individual while educating
clients on the options and process.